Sitting in one of the unlikeliest spots, at the end of a row of yesteryear shops is an unexpectedly fabulous English-style tea room called "Favorite Place." This delightful little charmer, reminiscent of a cookie-baking grandmother's living room, lowers the boom with delicious and inventive sandwiches, pastries and artisinal teas.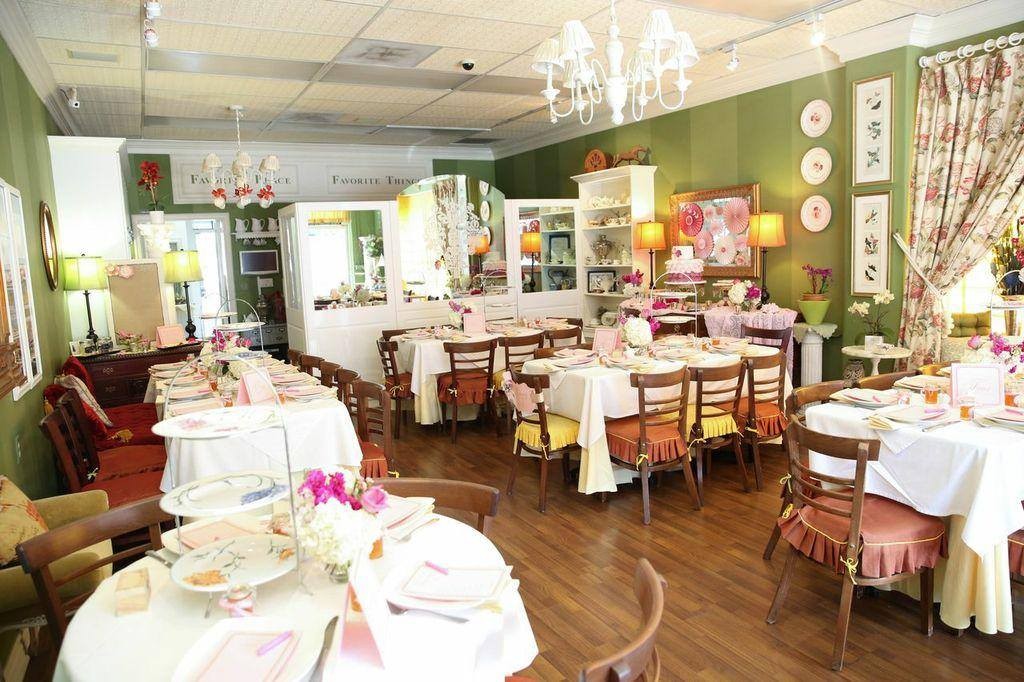 Perhaps a nod to Glendale, this very English pastime gets a heaping sprinkle of Mediterranean goodness with ingredients like yogurt, feta, figs, curry, lentils and spices infusing most of their scrumptious offerings.


We ordered the "Friendship Luncheon" which can be fully customized depending on the number in your party. We got to pick 4 different finger sandwiches, 4 cakes/pastries and 4 teas. I know what you're thinking. How could you possibly get full off of finger sandwiches and tea? Let me put that fear to rest because I was starving and thought the same thing. The portions are generous and the complex flavors really encourage you to savor rather than scarf.


Let me preface this by saying, I'm a sucker for eateries the cajones to name something on their menu as "the best" or "your favorite," so I had to start with Favorite Place's "Favorite Salad." And boy did they deliver. A meal in itself, it has poached chicken, ripe tomatoes, toasted sesame seeds and a mouth watering homemade sweet and savory sesame dressing on a bed of crispy mixed greens. It's rare for a salad to make my mouth water, but this one does.
For the four sandwiches, we selected the Mediterranean Egg Salad (lavash bread and homemade Russian mustard spread), La Pomme (poached curry smoked chicken, apples, cranberries and almonds in artisan bread), Russia With Love (baguette stuffed with Russian ham, greens and spicy mustard) and the Fig Delight (cucumber slices, homemade yogurt spread, chopped nuts, crumbled feta cheese and fig preserve). They were all scrumptious and burst with flavors only the freshest of ingredients could produce.
So raise a tea pinky because Favorite Place is doing something pretty revolutionary with their beautifully crafted "slow" foods in the heart of BJs, CPK and Chipotle country.
Favorite Place, 115 W. Wilson Ave., Glendale, 91203, (818) 507-7409