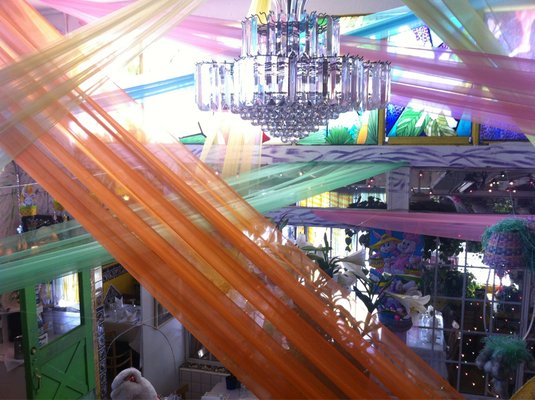 Margaritas = ¡Si!
Food = ¡No! (well, sort of)
It's true! These are the biggest, baddest, most intoxicating margaritas I recall ever having. They're even better than my margaritas:
1-2 oz. of Cabo Wabo Resposado
1 oz. of Grand Marnier
2-3 oz. of Bone Daddy's Margarita Mix (to taste)
Stir. Enjoy.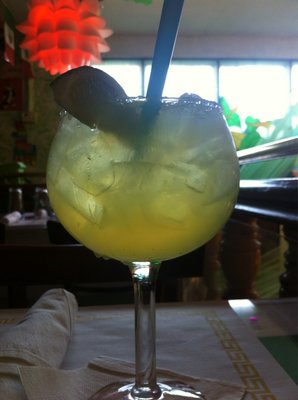 El Conquistador's margaritas are so well mixed, you don't realize how buzzed you are until you're donning a sombrero and singing with the mariachis. I got to this point at the half-way mark of margarita #1. They also have a very popular happy hour, but I have a feeling it's not a real money maker because one margarita is all most people can handle before calling a cab.
The food is your standard issue Mexican, but nothing to write home, but gets better as the night goes on. Once that cocktail kicks in, what lacks in the food doesn't really seem as important anymore.
Final verdict: GO. Fun ambiance, great service, lively on Friday nights and great for groups.
Note, this is the epitome of WeHo East. It's big, bright, colorful and has a predominantly gay and fabulous clientele. If you take issue with this, there's always that sad little Acapulco down the street.
El Conquistador, 3701 W. Sunset Blvd., Los Angeles, 90026, 323-666-5136