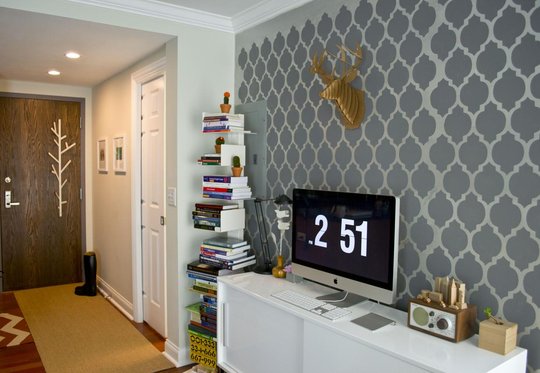 Apartment Therapy is on the hunt for the coolest, small homes. The 8th Annual Small/Cool is a month-long competition that looks for smartly designed, beautiful spaces under 1000 sq. ft. Compact doesn't have to mean cramped and cluttered, but "big" and beautiful. To check out other contenders, click here.
Small Spacer/Size/Location:
JoAnn, 400 sq. ft., Chicago

What I Love About My Small Home
I love that it's colorful. It makes me truly happy to live here.

Biggest Challenge of Living in a Small Space?
There is only one closet in the entire apartment. Organization was definitely key, and taking advantage of all the cabinets available in order to store everything, as well as any alternative space including under the bed!